BEST

is a group of environmental biologists based in New Delhi, India. We are well qualified researchers and have completed our education from University of Delhi. We have passion for nature and would like to work for the conservation of wildlife of India in both natural as well as urban landscapes. Through the power of activism and the internet, we strive to improve the quality of life for ourselves, our peers, and future generations.
Our Team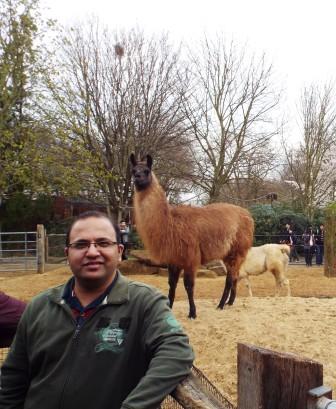 President-cum-Managing Trustee (BEST)
Dr Virat Jolli
BSc(Hons) Biomedical Sciences, MSc Environmental Biology,
PhD Environmental Studies
Dr Virat Jolli is an Environmental Biologist from New Delhi. He received basic and advanced training in Environmental Science from University of Delhi. As a researcher, he has worked in Himachal Pradesh and Delhi. His research interest includes impact of anthropogenic disturbance on birds, biodiversity conservation and community ecology of birds. During his PhD research work, he investigated the impacts of hydro power development on habitats of montane birds of Western Himalayas. Currently, he is carrying out project in Western Himalayas, to conserve the habitats of Himalayan birds through community participation.








General Secretary (BEST)
Mrs Kamla
B.A
Mrs Kamla was born in Delhi and had done her graduation from Delhi University. She is a house wife and like reading of books especially related to environment and animals. She enjoys watching television shows on Discovery, National Geographic and Animal Planet. She likes cooking, bird watching and has passion for nature. She now wants to do some extra in her life and therefore decided to work for this organization.






Treasurer (BEST)
Mr Harjit Lal,
M.A, CAIIB
Ex Chief Manager (

Syndicate Bank, India)
Mr Harjit Lal was born in District Jalandhar, Punjab. He studied up to post graduation level from Khalsa College, Jalandhar. He also did CAIIB (banking). He worked in Nationalized Bank as Assistant Manager, then Manager, Senior Manager, Chief Manager and Lead District Chief Manager of Syndicate Bank (which is one of the top nationalized Bank of India). During his tenure as Manager, he received various departmental awards and handled important portfolios of the Bank. He retired from bank service as Chief Manager on 31-03-2013. Now he wants to work and contribute toward Nature conservation. He likes reading news paper, brisk walking, and sports like cricket and hockey.


TRUSTEE MEMBERS

Mr Rajneesh Dwevedi
BSc, MSc Environmental Biology
Mr Rajneesh Dwevedi has been involved in research work for past five years. His primary focus is to study the conservation ecology of birds. He has worked on waterbirds of Keoladeo Ghana National Park earlier and continuing to do so. Recently he has started to work in the Mathura region to focus on the distribution pattern of waterbirds and their relation with humans. His objective is to involve local people to participate in long term monitoring of wildlife and create awareness about nature conservation.



Dr Aniket Kumar
BSc (Hons) Botany, MSc Environmental Biology,
PhD Environmental Studies
He is investigating relationships between environmental drivers and aquatic biota in alpine lakes of Trans-Himalaya. His research asks whether the current ecological status of our aquatic ecosystems have any threats from anthropogenic and climatic factors. The innovative interdisciplinary approach to conservation has been essential in his work in Himalayas.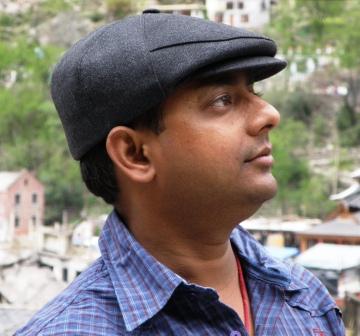 Mr Sumant Kumar
BSc (Hons) Chemistry, MSc Environmental Biology
PhD Environmental Science (Pursuing)
She is a Lecturer in Sustainable Management at Sheffield University Management School (SUMS), United Kingdom. She is also a member of Logistics and Supply Chain Management (LSCM) Research Centre and Centre for Environment Energy and Sustainability (CEES).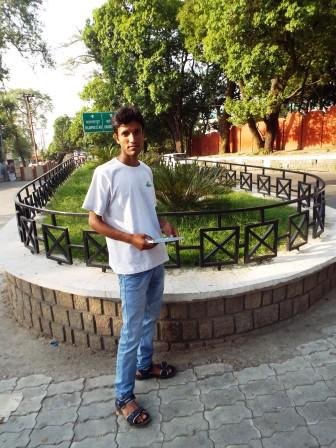 Mr. Chuni Lal
He is one of our most experienced and trusted field assistant and has excellent field knowledge of Himalayan Birds. He lives in remote village Pashi, Raila Sub Tehsil Sainj, Kullu, Himachal Pradesh. He also do farming and currently helping us in a big way by assisting us during our field visits and organizing environmental awareness program in Himachal Pradesh.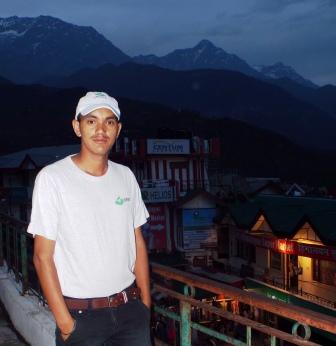 Mr. Dabe Ram
He is experienced and well qualified field assistant. He is good in identifying and doing bird survey in Himachal Pradesh. He has leadership qualities and is an asset for our organization. He lives in remote village Bhupen, Raila Sub Tehsil Sainj, Kullu, Himachal Pradesh. He has recently completed Junior Basic Teacher Training and currently help us organising environmental awareness programs in Himachal Pradesh.